YOUR ROTEN WALD PUPPY
Included with your Puppy:
AKC Litter Certificate in your name.
Vaccination -Your puppy will have had one DHLPP vaccination. You will be given a health record with the actual vaccination label on it. Take it to your vet on your pup's first visit.
Deworming –  Your pup will be dewormed with Safeguard at 4 weeks and 7 weeks.  The 7 week dosage will be for 5 days for Giardia.
Veterinary Check – A few days before the pup turns 8 weeks, it will have been seen by our vet. Our vet checks for umbilical hernias, heart murmurs, testicles on males and overall health. Your pup will not leave us if there is a problem with it.   You will then need to take your puppy to your vet within 3 days of receiving your pup.
A Going Home Information sheet – This will cover many details of puppy care. It will also have a list of items you will need for your puppy.
Microchip – Your pup will be microchipped with an AKC microchip and enrolled with the AKC Reunite program of pet recovery.
AKC Puppy Handbook
Lifetime Live Phone Support from AKC Dog Trainers (AKC GoodDog! Helpline)
AKC Family Dog magazine – 1 year subscription
Complimentary first office visit at a veterinary practice listed with the AKC Veterinary Network
Complimentary 60 day free trial AKC Pet Healthcare Plan
Hip and Elbow Certified Parents -Both parents have certified hips and elbows and all dogs in the pedigree will have hip certification.
Degenerative Myelopathy Free parents – Parents are tested for DM and proven not to have the rating of A/A  or parents are DM free because their at least one of the grandparents are DM clear.
Lifetime Support – You have our support for the lifetime of your puppy.  Please do not hesitate to email us if you have any problems with training or health.  Please view our links page to assist you with veterinarians we recommend, trainers, boarding, etc.
Forever Home.  We expect our puppies to live their whole life in your home.  If for some reason you are not able to keep your dog, please contact us and we will help in finding a new loving home for your dog.
---
MAINTENANCE of your ROTEN WALD PUPPY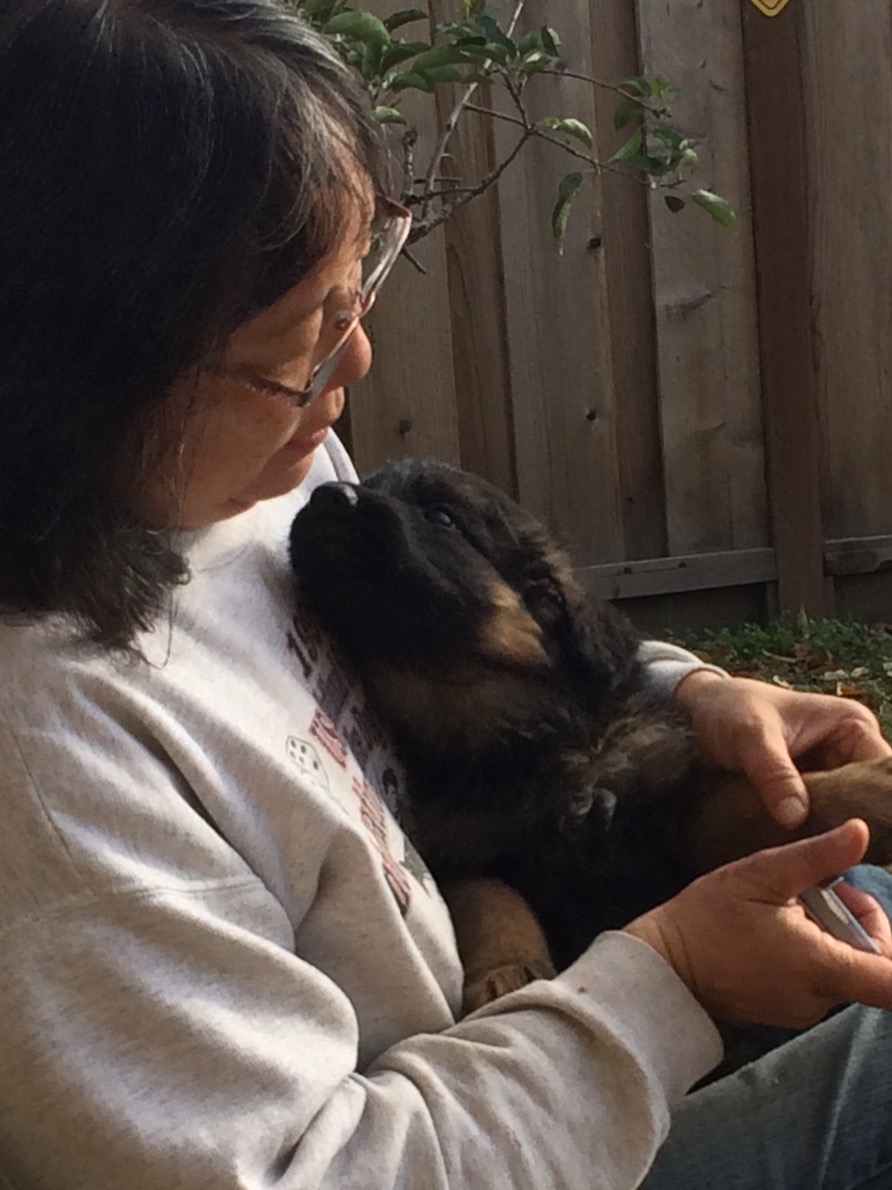 Start your puppy young:
Ear cleaning
Teeth Brushing
Coat Brushing
Nail clipping
Bathing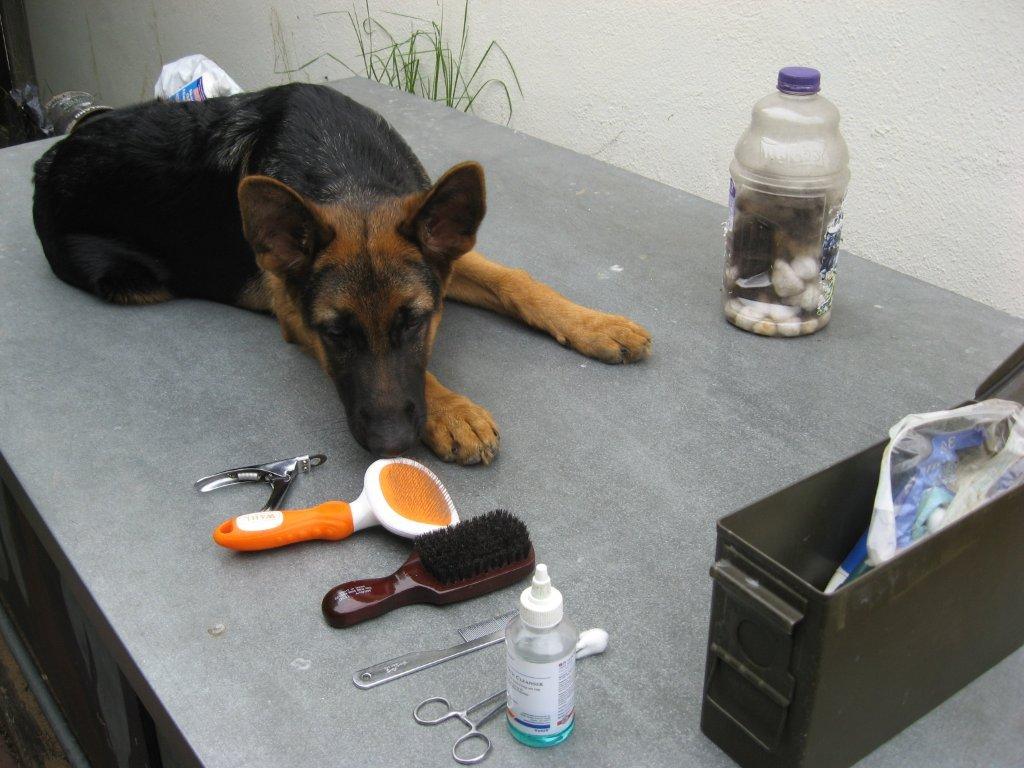 Then when he grows, he will be used to the routine.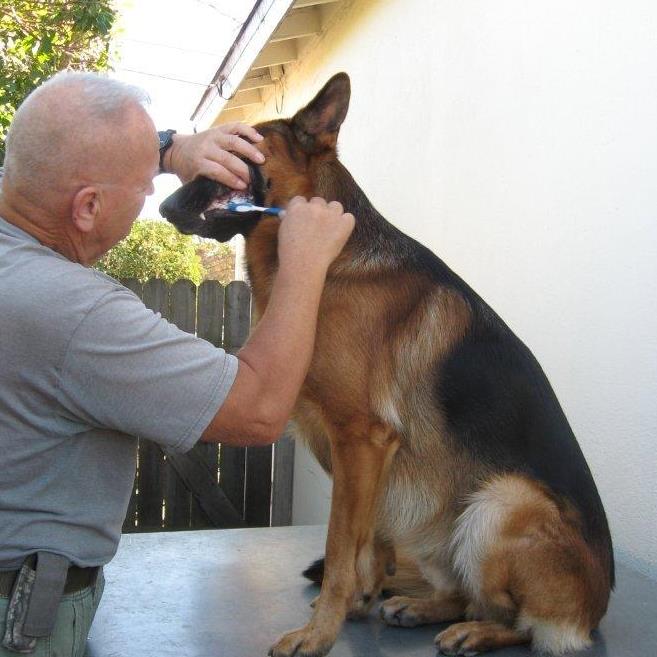 This is Mahro vom Roten Wald.  He is the dog in the center of our home page.  His owner takes good care of his needs so he is in top condition.  Mahro is sitting on top of a dog house his owner had built.  There is a ramp up to this table which makes it easier for Mahro to get up onto the "table".  A higher grooming area makes it easier on the owner to do all the maintenance.
---
Home              |                Litters               |               Our Dogs                |               Contact