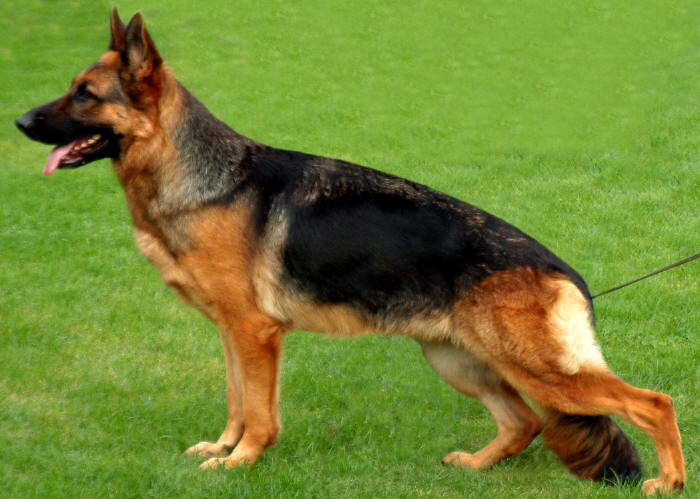 V 66 (BSZS 2002)  Camille vom Roten Wald, SchH 3, IPO 3,  KKl 1 

 We are committed to producing the finest quality of dogs. Dogs who are excellent in conformation, have a sound temperament, good working ability, good hips and elbows and good overall health.  In order to do this, the parent dogs are carefully selected with all these qualities in mind. 
Most of our dogs have their IPO/Schutzhund titles which gives us, the breeder, the ability to understand a dog's character thoroughly.  All of our breeding dogs have a breed survey. Breed surveys are crucial to understanding the conformational strengths and weaknesses of each dog, which helps us in the selection of their mates.  Every dog has a hip and elbow certification either through Germany's "a" stamp program, OFA or FCI and they all have been DM tested.
Please take some time to enjoy viewing our dogs on Our Female's page,  Our Male – Faro's Page and the Photo page.
---
Our Male – Faro        |       Our Females        |        Photos