Updated: April 22,  2021
New Litters for 2021
Annie and Fynn puppies were born April 2nd. They will be ready for their new homes around May 28th.  We have three males and five females. On the last posting on this website. There were seven puppies but a surprise female came later on. 
This is a repeat breeding of the previous litter. See pictures below. Pups are sold pending receipt of deposits.
Our next litter will be from Rekitta. She will either be bred to Aladin vom Bergmansland or Fynn vom Hulsbach.
PUPPY RESERVATIONS:
Male 1  –   LH Jon B. ; Male 2 – Helene L.   ; Male 3 –   This long coat puppy is available
Female 1 – Michele L. ; Female 2  -Eric/Karen M.  ; Female 3 –  Khoa  ; Female 4 – Linda B. ; Female 5 – Margaret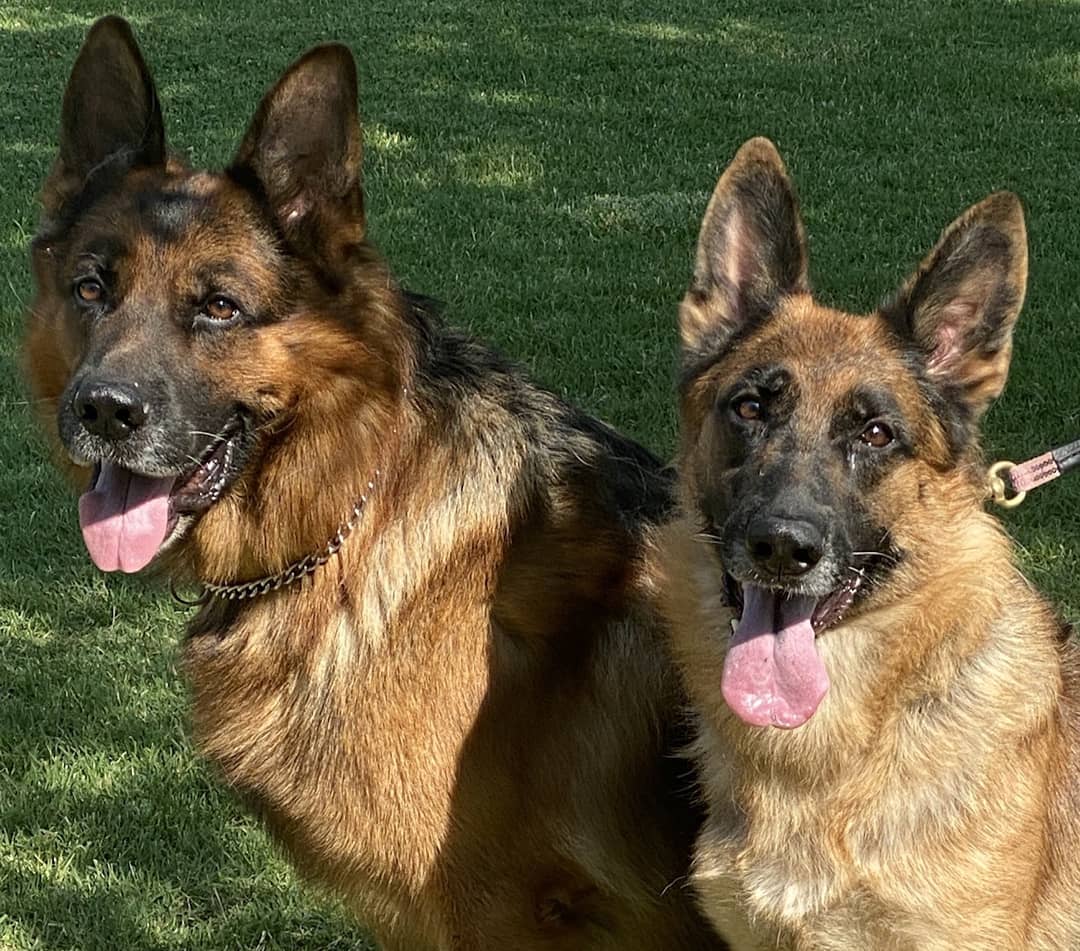 ABOUT ANNIE: Annie is from our breeding between Fina de Louis and Formann vom Schloss Rugland.  Formann placed V9 in the German Sieger show in 2014.  He also complete all his IPO titles through IPO 3 with scores in the 260's before he was 26 months old. Annie is a very loving dog and shows herself well in the show ring as well as in her schutzhund work.  She has completed her BH, AD, IPO 1, IGP2. 
---
FYNN VOM HULSBACH, father of these puppes and the September 12th puppies.  IPO3, !st place National Show 2018.  Fynn is a dog used as the neutral dog in CGC tests. He has a wonderful temperament around other dogs and people.  
---
PUPPY Love:  
PUPPY PICTURES of September 12th litter  ANNIE and FYNN. 
---
ABOUT FINA:  We are so pleased to have imported Fina from Germany. She is beautiful and has a wonderful character and has showed confidence in every situation. She is amazingly gentle with children and enjoy the company of people. She has a high score in her IPO 1 of 271. Her sire is VA (It), VA(Swe), V6 BSZS Seeback's Nash and her dame is V Quincy von der Zenteiche. Quincy's sisters are VA (USA) Quena and V 84 (BSZS) Queen. With Faro, we expect very nice conformation, excellent pigment, solid nerves and good drives for work.
Fina earned her KKl for life while 5 weeks pregnant with the B litter.  She accomplished this with a new handler without any practice, 91 degree weather, new helper and new field.  Congratulations to Fina!   She proved her exceptional quality.  See her Breed Survey bite work picture below.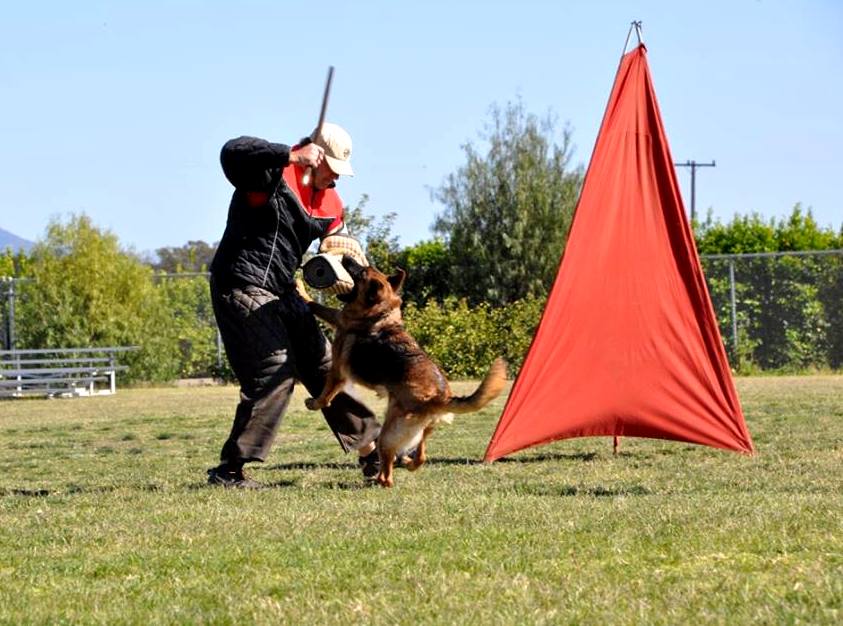 ---
Pictures Annie's littermates
Annie vom Roten Wald, IPO 1, IGP 2, BH, AD, SG1 Regional show
Daughter of Formann vom Schloss Rugland and Fina.
Brikka vom Roten Wald, BH, AD, SG, CGC, CGCA, CGCU, N Trick,  National Show, Daughter of Faro and Fina.
---